So this was information that I got to my dashboard after I was driving in rain and then there was -5 in night so everything was freezing. Of course this happened when I was 700km from home so returning to home was pain as car was keeping PLIM PLIM sound and shows that error quite often.
Well once I was back in home it was time to read error codes with VCDS.
For Adaptive cruise control there was error
Address 13: Auto Dist. Reg (J428)
1 Fault Found:
145408 – Function Restriction due to Faults in Other Modules
When looking other modules there was

1 Fault Found:
00862 – Antenna for GPS Navigation (R50/R52)
011 – Open Circuit
As ACC uses GPS antenna it was quite obviously to start fixing from that. This will ably for C7 4G Avant.
First open trunk and remove end trim from roof. I recommend to use some plastic interior removal tool. It should come of quite easily.
Then take off one bigger anchor that keeps roof in place. I was not pulling from roof material as not sure how much it can take put I used some forceps to remove it.
Now you are able to see antenna. There is only 1 T25 torx that needs to be removed and then remove metal clamp. (For me it was bit tricky as someone else had glued blue socket to antenna.)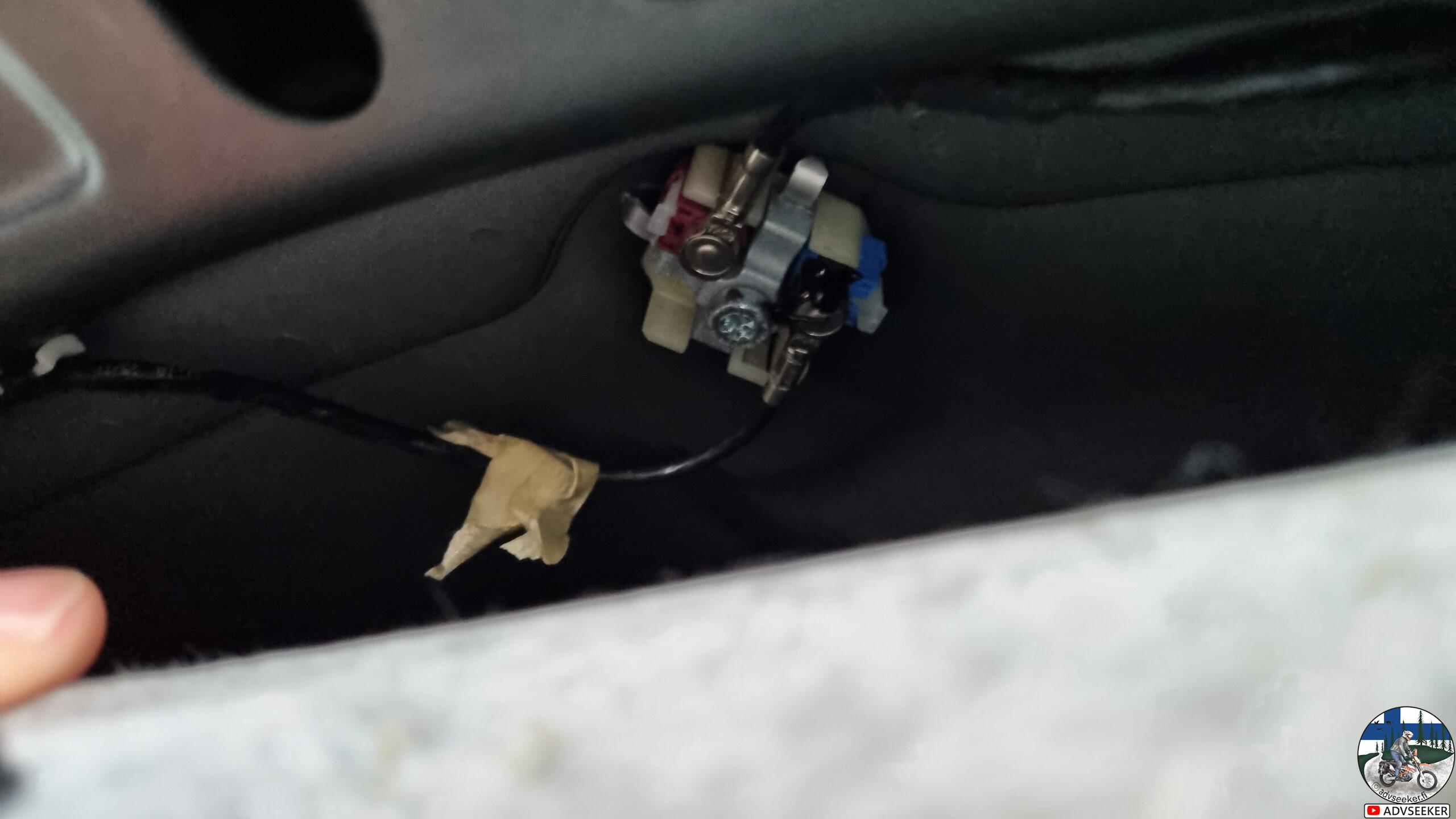 I was hoping that I could fix the antenna, so I opened it on noticed that there was water inside. I give it some heat and made sure it is try but antenna did come back to live.
Antenna part number was 4G0035503A, but that was replaced with newer one 4G0035503ADGRU. So I ordered that from https://speed-autoteile.fi/
When new antenna was received only thing to do was to paint it as antenna comes with grey color.