I was looking several navigation towers, but those were feeling quite expensive. Then I found Adventure specs mini fairing. Only thing that I was bit unsure how it would fit to KTM 690 Enduro bike. After some discussion in Facebook groups and positive feedback from users who had it already I ordered it. (link to product: https://www.adventurespec.com/shop/adventure-spec-mini-fairing-11?category=2#attr=23,24 )
I have Samsung Galaxy Active tab 3 device that I was planning to use for navigation purposes. So I ordered RAM mount for that (product: RAM-HOL-SAM60PU) . It was fitting nicely to pre-drilled holes in mini fairing. I also ordered USB socket that was also mounted to mini fairing, though here comes first negative thing. As TAB mount is quite big, USB socket is left behind mount and it is bit tricky to access it.
Anyway, assembling and installing mini fairing is rather easy task all parts are fitting nicely together and instructions were clear. Just check that you order correct mounting parts (28mm or 22mm) My handlebar was 28mm.
I had KTM original wind shield installed and mini fairing cannot be used with it has mount arms from handlebar are not long enough to get fairing top of wind shield.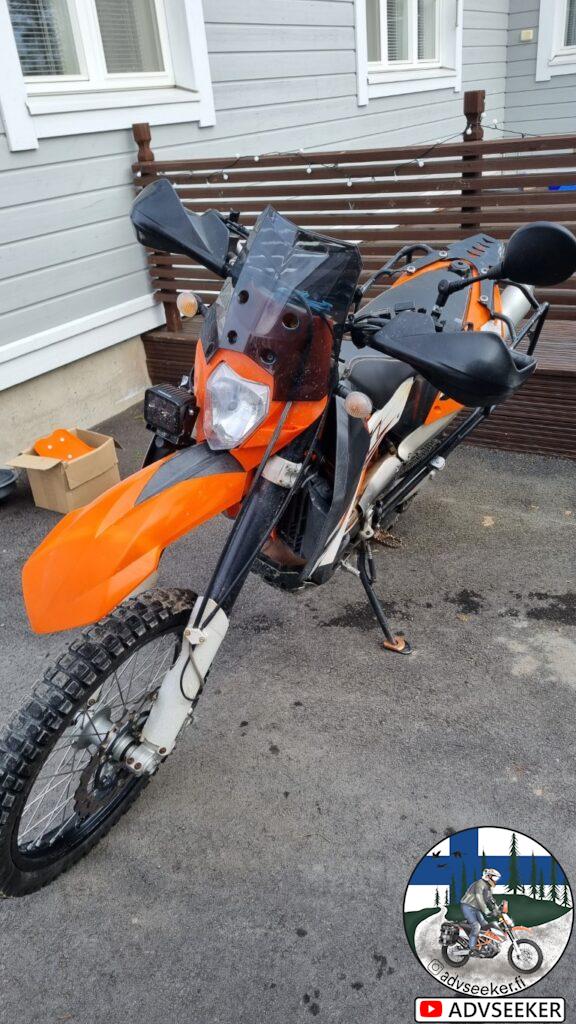 I have two masks so, changing it to other one without drilled holes was good choice. Biggest task here was to get power from battery to new USB socket. So I added new wires and there was already fuse in wire that was coming with socket. Anyway wire was quite sort so I needed to extend those.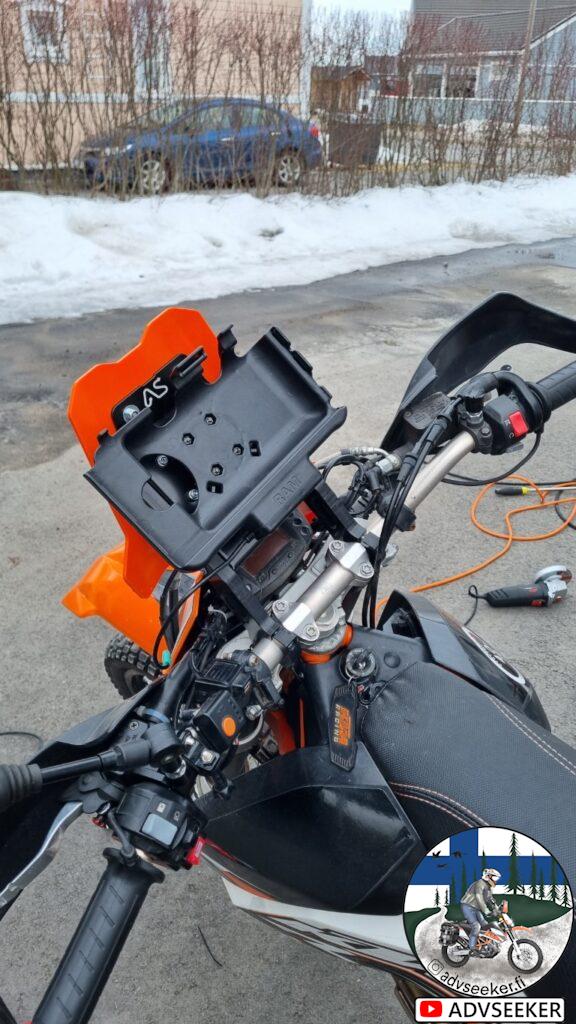 Finally TET sticker on and we are ready to enjoy.